Microsoft Cloud Partner Program (MCPP)
Iniziate subito a programmare
la vostra formazione e le vostre certificazioni
Benvenuti nel portale di Fast Lane dedicato al nuovo Microsoft Cloud Partner Program!
Con l'introduzione delle nuove Solutions Partner Designations (le qualifiche dei partner previste dal nuovo programma), Microsoft vuole aiutarvi a far crescere il vostro business.
Le nuove Solutions Partner Designations dimostrano le vostre ampie capacità tecniche e la vostra esperienza in aree di soluzioni Microsoft Cloud molto richieste. Inoltre, mettono in evidenza la capacità dimostrata di fornire risultati di successo ai clienti. Il successo si misura in base alle prestazioni, alle competenze e al numero di implementazioni di successo.
Fast Lane soddisfa già i requisiti di tutte e sei le Solutions Partner Designations. Siamo lieti di condividere la nostra esperienza nelle aree di soluzioni cloud richieste.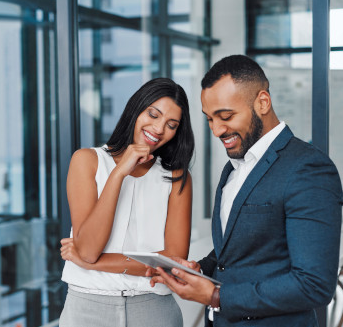 Solo per i partner Microsoft: 25% di sconto sulla formazione Microsoft e un esclusivo programma d'esame.
Attraverso i nostri corsi di formazione ufficiali con istruttori certificati, vi prepariamo in modo eccellente al superamento degli esami di certificazione Microsoft necessari per soddisfare i requisiti di qualificazione del nuovo programma per i partner. In qualità di partner Microsoft, riceverete uno sconto del 25% sul prezzo di listino di tutti i corsi di formazione rilevanti per il nuovo Microsoft Cloud Partner Program!
Se desiderate formare un gruppo di dipendenti, potete anche prenotare un corso di formazione aziendale individuale a prezzi ridotti.
Microsoft Solutions Partner Designations
Esistono 6 diverse designazioni di Solutions Partner.
I partner che soddisfano i requisiti per tutte e 6 le aree di soluzione ricevono un Microsoft Cloud Badge.
Corsi di formazione Microsoft per Solutions Partner Designation
Se avete domande sui requisiti del nuovo Microsoft Cloud Partner Program, saremo lieti di consigliarvi: +3902 255081 | Contact form
Azure Infrastructure Training
Azure Data & AI Training
Modern Work Training
Digital & App Innovation (Azure) Training
Security Training
Business Applications Training
Approfondimenti e link utili
Informazioni su Fast Lane
Fast Lane è Gold Learning Partner Microsoft autorizzato in tutto il mondo e vi offre tutte le opzioni per la vostra formazione Microsoft:
Formazione ufficiale Microsoft con una vasta selezione di date garantite.
Tutti i corsi di formazione per prepararvi alle certificazioni Microsoft basate sui ruoli.
Istruttori esperti certificati Microsoft con una lunga esperienza e un'ampia conoscenza del settore.
Premiata come Microsoft Learning Partner of the Year 2017 e finalista Microsoft Learning Partner of the Year 2020.
Metodi di erogazione multipli: formazione in aula, Instructor Led Online Training (ILO), FLEX Classroom (aula e ILO combinati), e-learning, programmi di apprendimento misto e ibrido.
Due centri di formazione in Italia: Milano e Roma.
Formazione in loco e personalizzata in base agli obiettivi e ai requisiti della vostra azienda.
Workshop pratici con contenuti che vanno oltre la formazione standard su argomenti quali AI, Azure, Sicurezza, PowerShell, ecc.