Microsoft AI Cloud Partner Program (MCPP)
Start planning your training and certifications now
Welcome to Fast Lane's Microsoft AI Cloud Partner Program booking portal!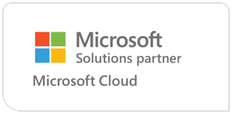 With the introduction of the new solutions partner designations, Microsoft wants to help you grow your business. The new solutions partner designations demonstrate your broad technical capabilities and experience in high-demand Microsoft Cloud solution areas. They will also showcase your demonstrated ability to deliver successful customer outcomes. Success is measured by performance, skilling, and customer success.
Fast Lane already meets the requirements of all six solutions partner designations. We are happy to share our expertise in the cloud solution areas you require.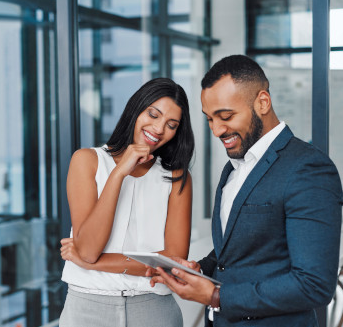 For Microsoft Partners only: 25% discount on Microsoft training and exclusive exam service
We prepare you optimally in various trainings for all Microsoft certifications that you need for the skilling requirements of the new partner program. As a Microsoft partner, you receive a 25% discount on the list price of all trainings relevant for the new partner program!
If you want to train several employees, you can also book a discounted individual company training.
For your exam preparation, we offer you our Road to Certification & Specialization platform, a comprehensive all-in-one package with self-assessment, practice test, labs, exam prep sessions and e-learnings.
Microsoft Solutions Partner Designations & Specializations
There are six different Solutions Partner Designations. Partners who meet the requirements for all six solution areas receive a Microsoft Cloud Badge.
Microsoft Trainings by Solutions Partner Designation
If you have any questions about the requirements of the new Microsoft Cloud Partner Program, we will be happy to advise you:
Germany: +49 40 253346-10 | Switzerland: +41 44 832 50 80 | Austria: +43 1 6000 880-0 | Contact form
Azure Infrastructure Training
Azure Data & AI Training
Modern Work Training
Digital & App Innovation (Azure) Training
Security Training
Business Applications Training
Useful links and further information
About Fast Lane
Fast Lane is an authorized Microsoft Gold Learning Partner worldwide and offers you all options for your Microsoft training:
Official Microsoft training offerings with a comprehensive range of guaranteed dates
All training courses to prepare you for the role-based Microsoft certifications
Experienced Microsoft Certified Trainers with a long track record and extensive contextual knowledge
Awarded Microsoft Learning Partner of the Year 2017 and Microsoft Learning Partner of the Year 2020 finalist
Multiple delivery methods: classroom training, Instructor Led Online Training (ILO), FLEX Classroom (classroom and ILO combined), e-learning, blended and hybrid learning programs
Six Fast Lane training centers in the DACH region: Berlin, Hamburg, Frankfurt, Munich, Vienna and Zurich
Onsite and customized training tailored to your company's goals and requirements
Microsoft Expert Line hands-on workshops with content beyond the standard trainings on topics such as AI, Azure, Security, PowerShell, etc.